Our informative, elegant, and decorative mapping is already used by several licensees to produce products for research, local history and genealogy, jigsaw puzzles, wallpaper, floor coverings, etched glass panels, candles, place mats, coasters, mugs, framed prints, clocks, data for hand-held GPS devices and iPhone apps. If you already produce products on this list, don't worry – none of our arrangements are exclusive. We recognise that everyone has their own markets and their own way of combining their design and our images to create something unique.
Currently, our mapping covers the whole of Great Britain and Ireland from several periods from the early 19th century at a variety of scales. Click here for a full list of Cassini Map Series. The range is constantly being expanded.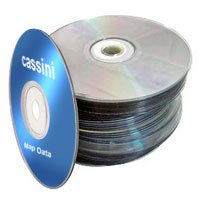 Licensing mapping content from Cassini for your own range of personalised products is an easy way to differentiate and grow your business. As our maps cover every square inch of Great Britain you can be sure that images will be available centred on any point you specify.
If you need any advice about which maps will work best on which kind of products, our experience is at your disposal. We also are happy to work with our partners on joint-marketing opportunities.

• GIS
• Planning
• Environmental
• Background
• History
• Research
• Presentations
• Hordings
• Building Wraps
• Inspiration...

Historical map data ready to go into any GIS (Tabs &Tiffs). Perfect for use in planning, research, building wraps, and far more. The perfect addition to any architectural practice.

Map data is provided in the following format:
• Projection: British National Grid
• Image Type: TIFF Image Resolution: 300 dpi
• Image Naming Convention: Ordnance Survey National Grid e.g. TQ02.tif
• GIS Georeferencing Files: MapInfo (.TAB), ESRI World Files (.TFW)
Need alternative formats? Ask Cassini's GIS experts for a quote.

So, what's the next step? We have a simple sign-up process:

Contact us at licensing@cassinimaps.com and tell us what products you'd like to use our mapping on. We'll get back to you with samples and answers to any questions you may have on the commercial and product details.

Finally, we'll issue you with a licence and deliver the mapping to you for integratie into your own GIS systems.
Cassini historical maps for licensing (PDF)

We also have a large collection of European maps that can be provided for any projects you may have on Historical Europe.
Click here for a PDF European Map Inventory of available countries and mapping series.


Digital Maps API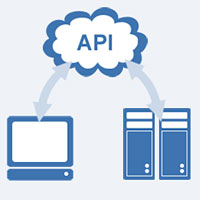 Cassini has also created a digital map API. This means we've made ordering and delivery of the map images quick and easy with our dedicated Map API web service (MAPI) which is available for most of our mapping series. MAPI acts as an interface between our system (which holds the maps) and yours (which creates the products for your customers). MAPI is available automatically, immediately and at all times.
Contact us at cassiniAPI@cassinimaps.com and tell us what products you'd like to use our mapping on. We'll get back to you and agree the commercial and logistical details.
We'll then send you the specifications for MAPI which your IT department will be able to activate with the minimum of effort. This will enable you to test the service and to download sample map images.
Finally, we'll issue you with a licence which will confirm all the details of the products and the service.

It's that simple. Within a couple of weeks you could be adding high-quality mapping to your own products and selling them to your customers. Cassini can help make this happen by licencing map data to hold on your systems or by supplying maps on demand via our Cassini Maps API..


MapmakerPlus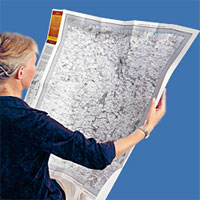 Mapmaker-Plus has been designed to be an intuitive way of creating site-centred large format maps of England, Scotland and Wales and is ideal for anyone with a plotter, or other types of large digital printer, and access to customers who are interested in mapping.
Features:
Historical and presesnt day mapping, making it ideal for all your customers needs.
Centre your map on any location in England, Wales and Scotland*.
Customers can add their own inscription to the front cover.
Download instantly as a PDF ready for printing.
Each map has a key and background notes for the historical maps.
Contact us at mapmakerplus@cassinimaps.com and tell us how you'd like to offer our mapping to your customers. We'll get back to you, agree the commercial details, product specifications and issue you with a licence which will confirm all the details of the products and the service.

It's simple, why not contact us today and start offering site-centred maps to your customers.
* Historical maps of Scotland are only available for some map date ranges.


Reproduction and re-use of maps

All maps, images and text used to create Cassini's products are protected by copyright. In most cases this is Cassini's but in some cases mapping licensed from third parties may also have been used; the appropriate copyright notices will apply.

Cassini welcomes enquiries concerning reproduction and re-use of our maps. Please see the list of options below. In all cases, please be as specific as possible as to the mapping you wish to re-use and the publication or other media in which you wish to reproduce it.
Any reproduction of any mapping in whole or in part is prohibited without prior written permission. You may, however, print multiple copies of any digital maps provided these are not circulated or commercially exploited in any way.